Hi all! December is moving along,as evidenced by the winter storm warning we have in effect for tomorrow---anywhere from 3-9 inches of snow expected! Yikes! It's a good thing I've got my scrapping to keep me warm and cozy indoors! Here's what I've been up to this week!
Digital Scrapbook Ingredients has a sweet holiday kit own, inspired by her own little boy's first Christmas, called
My First Christmas
: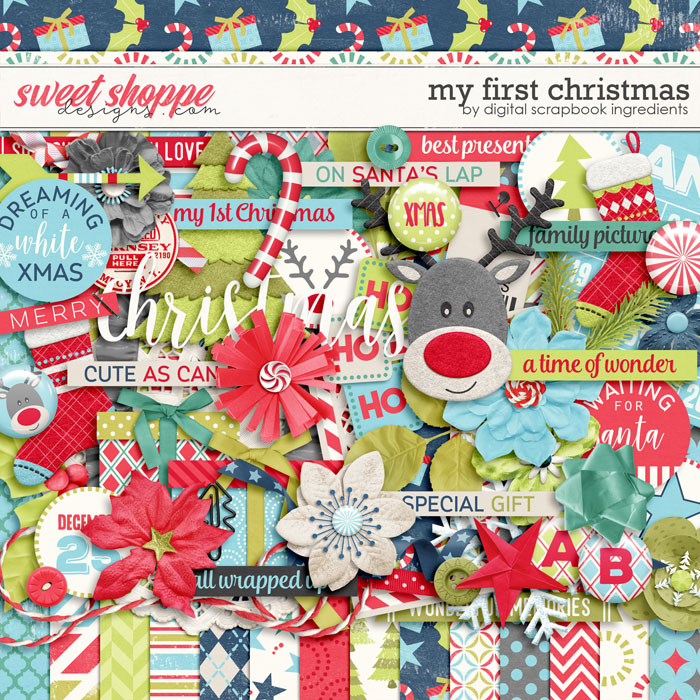 I was inspired to scrap this cute photo of my little niece:
Over at The Digichick, I just had to grab this new release from Created by Jill called
Without You
:
This bundle hit home to me, as we just lost our 18-year-old kitty to cancer the day I saw this kit, so I used it to scrap a memorial page about my Stinky Boo Boo Kitty:
Both these products are well worth your time to check out, so do that, stay warm, and make sure you come back and see me soon!