With all the angst and stress of events surrounding the COVID-19 pandemic, it's nice to take a deep breath and engage in some fun, uplifting activities. It's timely, then, that Oscraps is celebrating its 14th birthday for the rest of this week. If you would like to participate in some challenges and games that will give you a chance to earn daily prizes, get some layouts scrapped, AND get one or more entries into a drawing for some fabulous grand prizes, check out the event forum HERE!
Along with the fun is a store-wide sale for 40% off just about everything, from now through March 27th. One of the items on sale is this brand new collab by the Design team called Live Life: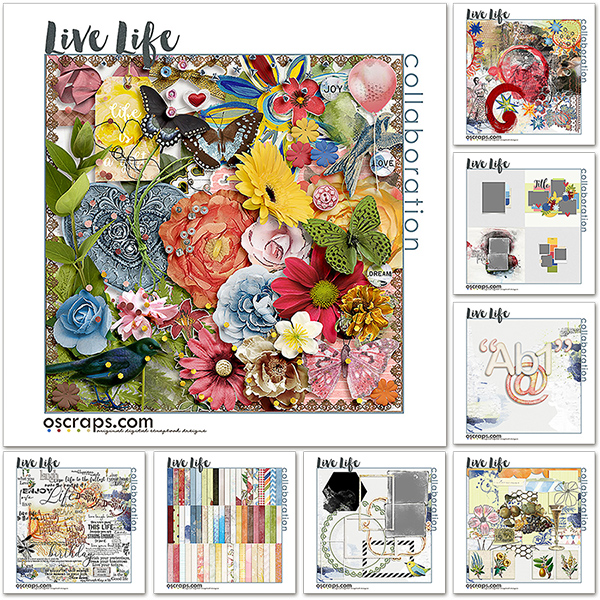 But wait! This collab can be yours FREE with a $15 dollar purchase in the store! Either way you want to get it, I just recommend that you do. Here are a couple of layouts I did with the collab. The first is for a regular monthly challenge at Oscraps, the Web Inspiration Challenge:
I also did another layout just for fun:
See how versatile this collab is? If you are going to get caught up on some creative endeavors while you are practicing your social distancing, I suggest you get over to Oscraps HERE right away! In the meantime, stay safe, and make sure you come back and see me soon!