Things are revving up for the holidays and the next few weeks are going to be full of new releases from all the wonderful designers I get to work with. But that doesn't leave this week high and dry! I have not one, not two, but three new collections to show you!
First, genia Beana Scraps has re-released her kit
ShamROCK
. It's new in the shop
HERE
at ScrapMatters, where you can also pick up a coordinating cardstock pack and alpha: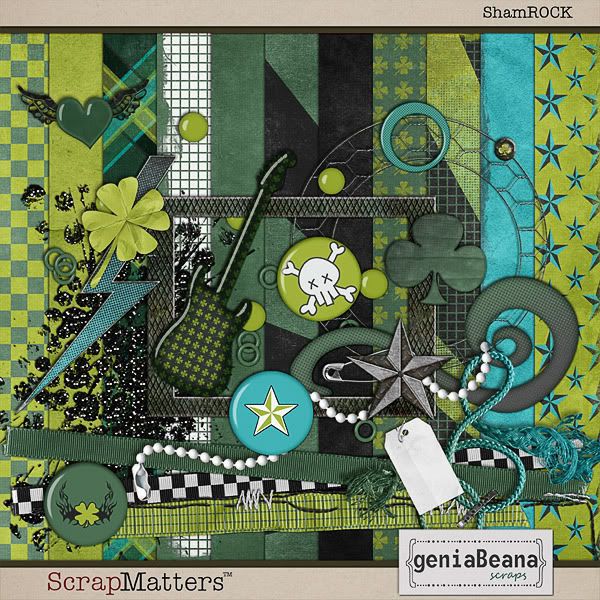 New in the shop today at Brownie Scraps are these two kits:
Girlish Enthusiasm
from Scraps by Mara: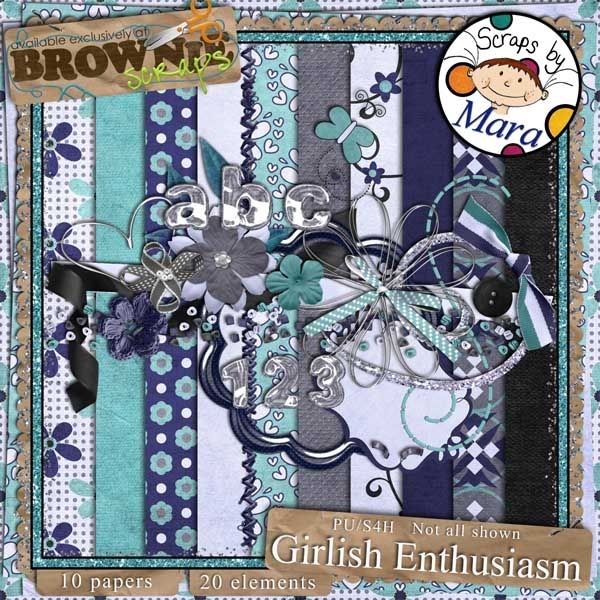 and
Romance in December
from Ramona the Pest:
I discovered a certain fascination with using the color black working with these three kits, as you may have noticed. I promise the next few posts will be of more of a festive theme!