Here's the latest kit from genia Beana Scraps, a perfect little guy kit called Little Dude. It's available at both her stores:
HERE at GDS
or
HERE at Elemental Scraps
! There aren't too many "little dudes" in my life, but I thought these photos of Alex were perfect. Take a look!
Lil Dude: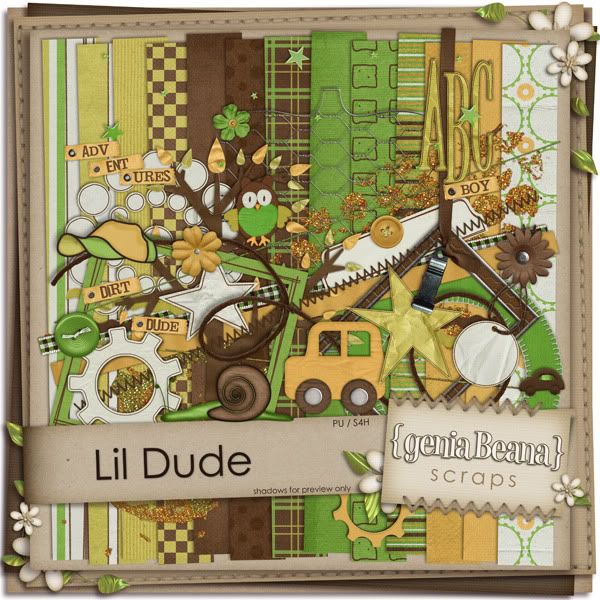 And my LO:
I used one of Val's strippy templates for this LO as well!
I'm going to find a picture of Tina to scrap with this kit too--green is her favorite color and there's plenty in this kit for girls too!