Hi all! Like many other people I know, I like to express myself artistically. My Mom was an excellent seamstress and all-around crafty person, a couple of my family members are talented quilters, and there are some photographers lurking about as well. My artistic endeavor for the last few years has been scrapbooking, especially in a digital format. One thing I also have in common with other Moms is saving every last scrap of art our kids made through their school years, but at some point, the collection can become overwhelming. I saw a tip a few years back that said to take photos or scans of those projects so you don't have to keep bulky items cluttering up closet space for decades.
Imagine my delight, then, when Meagan's Creations offered up this bundle collection called, simply,
Artistic
:
I used the main kit and the handy pre-made clusters to scrap these images of some early elementary artwork that my oldest daughter created:
I might try doing an art journaling type page with this bundle too! You can grab the bundle on sale through Sunday
HERE
at The Digichick.
Obviously, scrapbooking also helps us preserve memories, and I love to do heritage pages. I was thrilled to grab this new release from Digital Scrapbook Ingredients called
Second Hand
: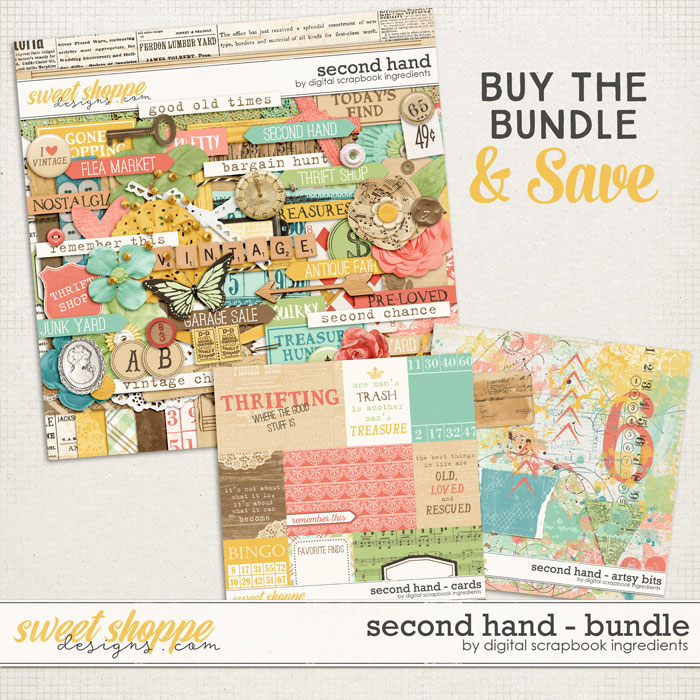 It had just the right feel of nostalgia that I wanted for this photo from my husband's childhood:
Second Hand
is on sale for 40% off through today only, so check it out and then come back and see me soon!