Hi all! I'm back again!
Scrappity Doo Dah
has a wonderful challenge forum, and for the second half of July,
Partners in Crime Designs
is sponsoring the Bird Cage Challenge. What the heck is that, you might ask? Well, for the challenge, a designer provides you with a FREE mini kit that you use to make a layout to earn points. The mini usually coordinates with a full-size kit that you can purchase at a deep discount to earn extra points for the challenge. To that end, here is the free mini you can pick up
HERE
for the challenge: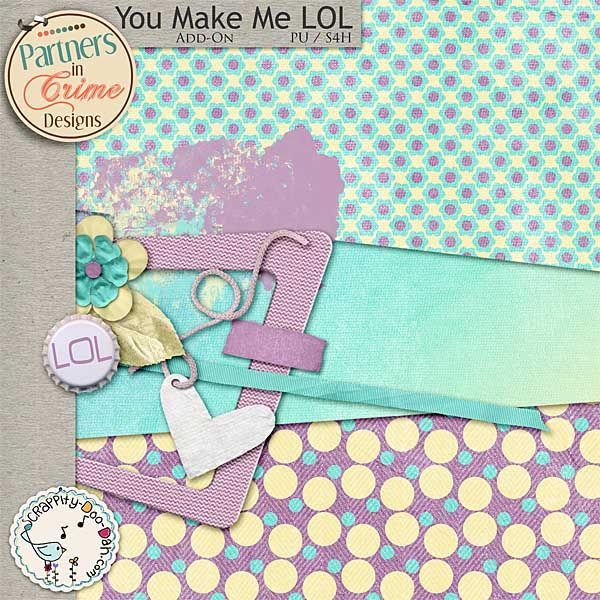 And a look at the full collection,
You Make Me LOL
, on sale for 40% off through July 31!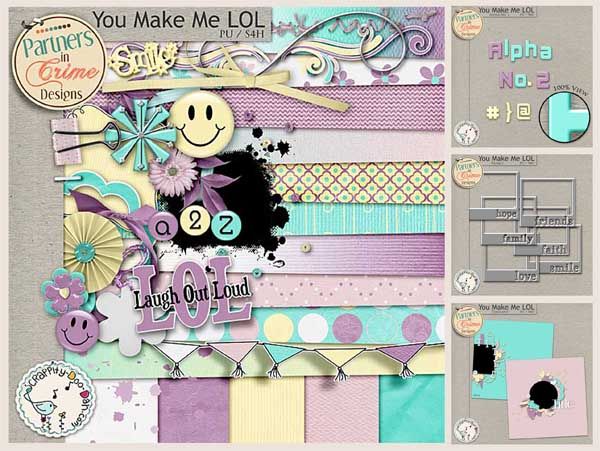 This is such a fun collection, I did a fun LO with it:
If you'd like to check out the challenge (make sure to read all the rules!), stop by Scrappity Doo Dah
HERE
and take a look! Hope you have fun!