Happy Tuesday! How are things in your neck of the woods? Today we have blue skies and temps in the 70's, a perfect summer day! So it is so fitting that I have these two new kits to show you, each with a different take on summer living!
First, with a nod to the upcoming Fourth of July holiday, is
Freedom
from
Scraps by Mara
: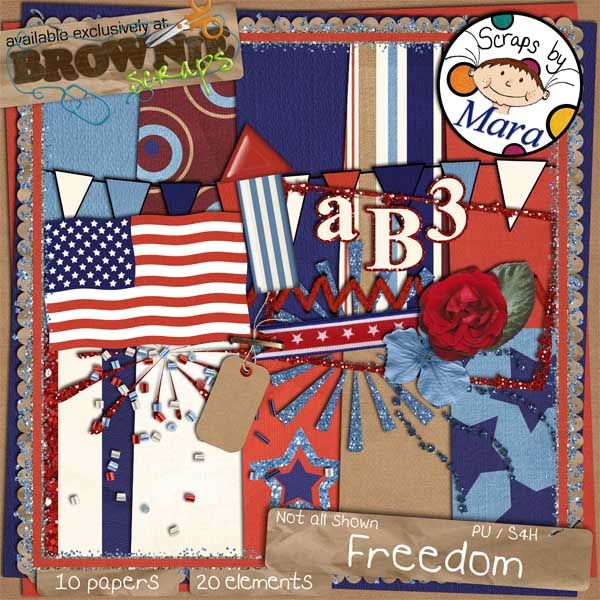 I decided to use it to scrap this photo I took last spring on another lovely day:
Ohana Designs
has released this pretty kit called
Green Thumb
:
I scrapped two pages with this kit, one layout with a sort of a gardening theme, and one just pretty:
July is just around the corner...see you then!