Happy Tuesday! Here's hoping everyone had a nice Memorial Day weekend! My weekend is lasting one more day since I don't have to go back to work until tomorrow. :) So, I'm taking a little time here to show you what my favorite Brownie Bakers have been up to.
Mara of
Scraps by Mara
has created this elegant black and white kit with just a touch of glitter. It's called
Simply Me
, and it's in the Brownie Scraps Shop
HERE
: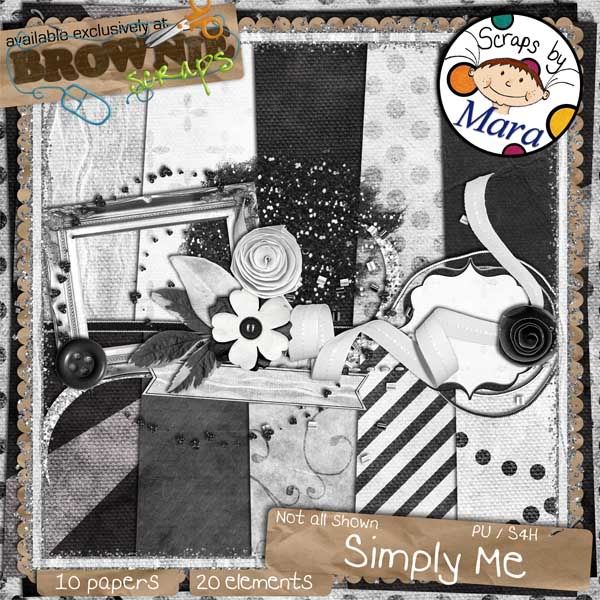 If you have had any sort of rain this spring, you might find this new kit from
Ohana Designs
appealing. It's called
Ducky Feet
:
Isn't it cute? You can get the kit
HERE
.
Don't forget, both these kits will be on sale for 25% today only, so hurry on over!