Even as we are firmly entrenched in autumn, enjoying the weather and holidays of November, we're all starting to look ahead to the winter to come. To that end, I have a couple of products to show you!
First,
Scraps by Mara
has released a collection of Christmas-themed mini kits called
All That Glitters
. Each mini can be purchased separately, right now for 25% off in Mara's shop
HERE
at Brownie Scraps: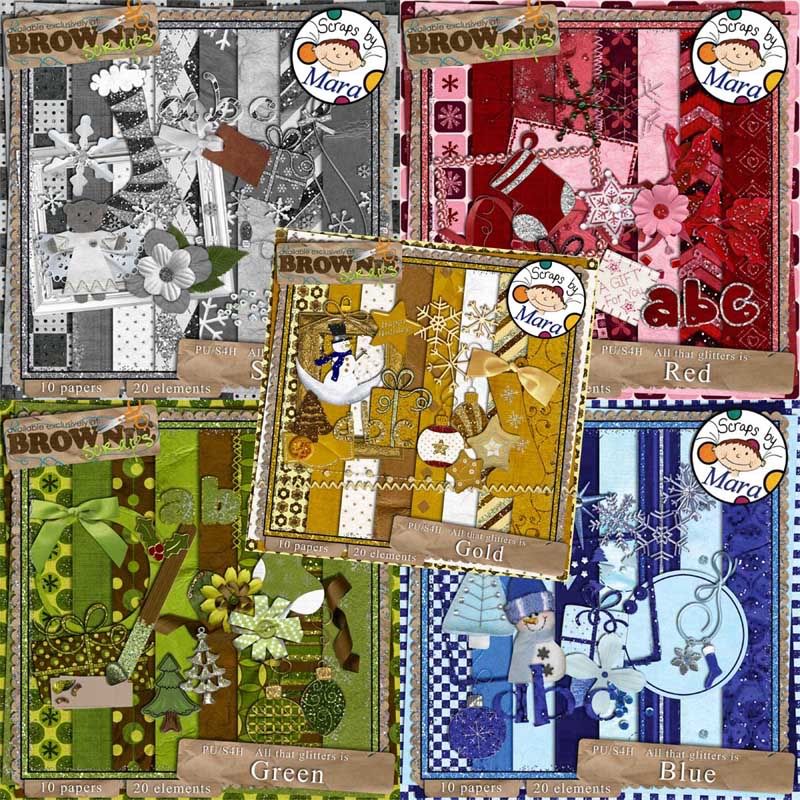 I chose to work with the green and gold kits:
The mini's mix and match quite nicely for a wide variety of pages, so don't be afraid to try them all!
Also, Val of
genia Beana Scraps
has re-released a wintery kit from last year called
Hazy Shade of Winter
. She's added a cardstock pack and an cool metallic alpha, which you can pick up separately, or in a value bundle
HERE
at ScrapMatters: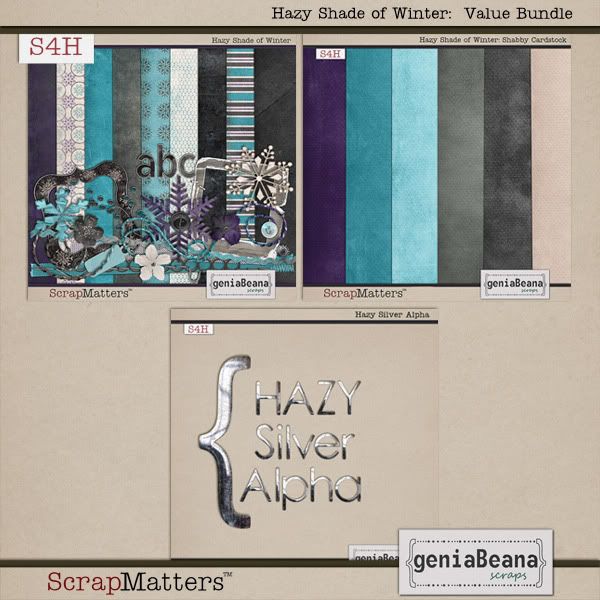 I was inspired to re-do my old layout from last year as well:
Until next time!